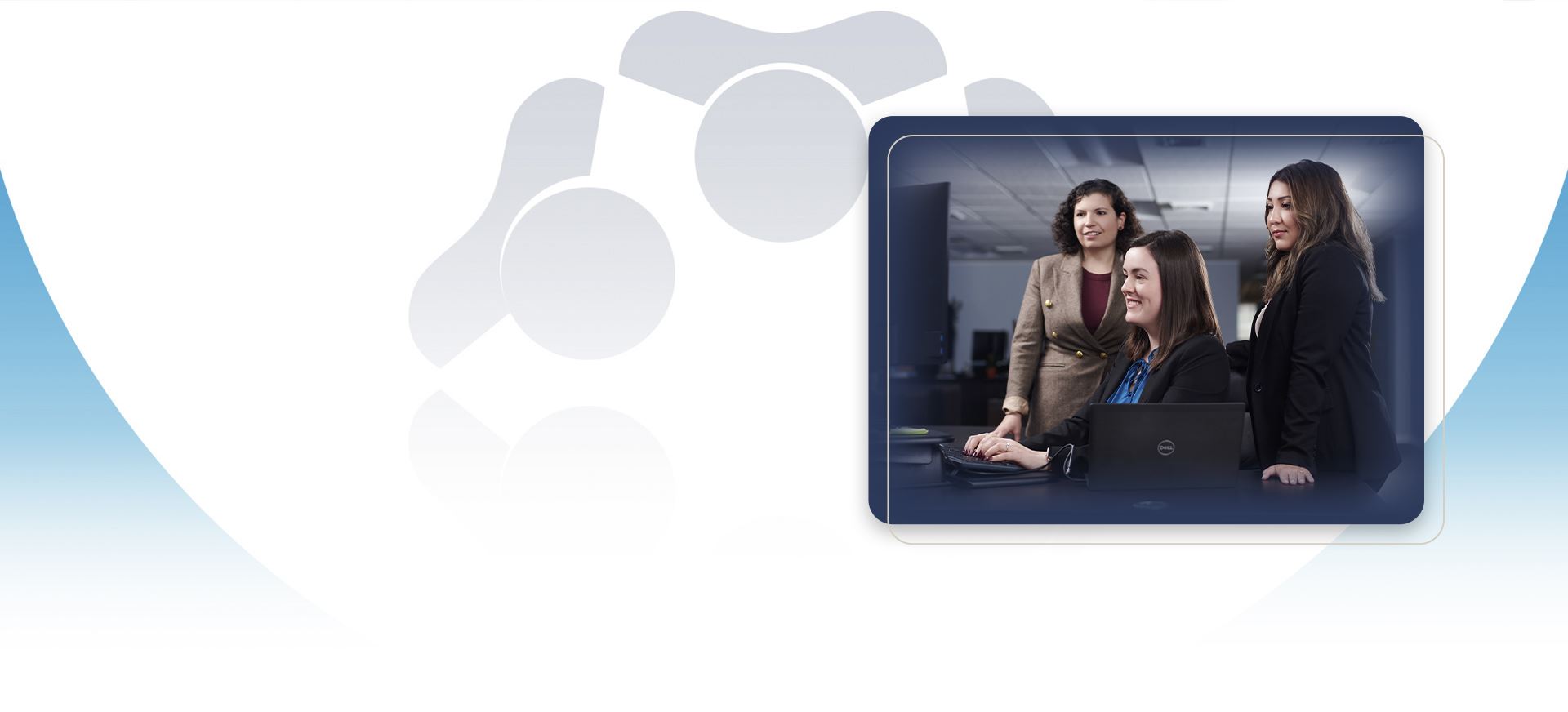 Temporary Work Visas
Most foreign nationals who want to move to, stay and work in the United States (including international students who have just graduated from a U.S. university) must start with a temporary work visa. Even if the long-term goal may be to live in the U.S. permanently, often this route is not available at the get-go, and finding an employer who is willing to sponsor a work visa, at least initially, may be the only and best option.
We routinely help short-term visitors, trainees, recent graduates, professional workers, multi-national transferees, as well as investors, researchers and artists, to obtain non-immigrant visas so they can reside in the U.S. for a few days to several years, according to the employer's needs and foreign national's objectives. We also help foreign nationals staying in the U.S. to bring over spouses and children by obtaining dependent visas.
Our business team at Murray Osorio PLLC led by Senior Counsel, Head of Business Immigration, H. Heidi Son, provides a comprehensive range of the more "routine" temporary work visa services to highly complex, specialized knowledge and extraordinary cases for clients from all walks-of-life. Whether you are a Thai chef, an AI research scientist, or a 3D fine artist, we can help you.
Our team prides ourselves in being able to relate to the entrepreneur spirit and corporate goals of business owners and entrepreneurs, from start-ups seeking investor visas to global corporations sponsoring foreign nationals in specialty occupations. In addition, we are always excited to learn the extraordinary stories of those who do not fit into the usual mold of "traditional" work-visa requirements, and have assisted many renowned artists, musicians, chefs, and research scientists, to overcome their unique immigration challenges and achieve their hopes and dreams in the U.S.
Temporary Work Visas:
B-1/B-2
E-1/E-2
H-3
J-1
L-1
Blanket L
O-1/O-2
P
TN for Canadian or Mexican Citizens
Thanks to Heidi and her team's creative and unwavering efforts.

"Having just graduated from undergrad, I was told an O-1 was difficult if not impossible. And sure enough, the 1st O-1 prepared by another attorney was denied. I decided to try again, and Heidi helped pitch my young age as a plus in persuading USCIS that all my accomplishments at such a young age should weigh in favor of finding that my talent is extraordinary. My O-1 was approved, thanks to Heidi and her team's creative and unwavering efforts."

Stage Manager of Traveling Musicals

Even after approval, Heidi has continued to offer her consul and advice.

"I had read on my own about L-1A vs L-1B and was nervous that my title didn't fit L-1A.  I wanted to be transferring to the U.S. on L-1A instead of L-1B because of the possibility for EB1-3 category for greencard process.  I went through multiple back and forths with the HR trying to get clarification.  Then, Heidi joined a call and calmly explained and reassured me that she would present the facts in the best light possible so that the U.S. Embassy in India (one of the most stringent posts) would agree that I qualified for L-1A.  I had another interview prep meeting where Heidi welcomed all my questions and continued to dispel my fears.  In fact, at the end of the meeting, I felt prepared and more confident than ever.  I attended the interview and my L-1A visa was approved.  I am even more impressed that even after approval, Heidi has continued to offer her consul and advice, always available for my endless concerns.  Thank you, Heidi."

Technical Manager at Robotics AI Automation Company

Heidi and her team supported me throughout the entire process.

"I had the worst luck with H-1B CAP petitions with 2 denials even after making the lottery.  To try to increase my odds, I even completed 2 U.S. master degrees and was working on a 3rd one.  Thankfully, I found another company willing to sponsor me and try for the H-1B lottery again.  Heidi and her team supported me throughout the entire process, including preparing and responding to a very difficult RFE.  I couldn't believe it, but I was now in H-1B status! Unfortunately, after a couple of years, I was laid off; but Heidi was again there to help me.  During my grace period as I searched for another sponsor, Heidi provided her most honest advice on the various options, especially being cognizant of the implications that my choices may have for future greencard application.  She would say, "I know this is probably not what you want to hear, and I understand it is frustrating and disappointing, but I wanted to fully disclose everything to you, so that you can make the best decision for yourself."  I really appreciated her candor and professionalism."

Financial Professional.
Meet our Business Immigration Team
Ask About Our Business Immigration Services Today
Please don't hesitate to contact our business immigration team if you need assistance regarding any of the following matters:
Let Us Assess Your Case & Provide Honest Counsel
At Murray Osorio PLLC, we know that immigrant labor is crucial to the success of many business operations, which is why we fully utilize our extensive resources to accurately assess our clients' specific needs and provide tailored solutions.
If you'd like to request a consultation to discuss your temporary work visa, contact us now!