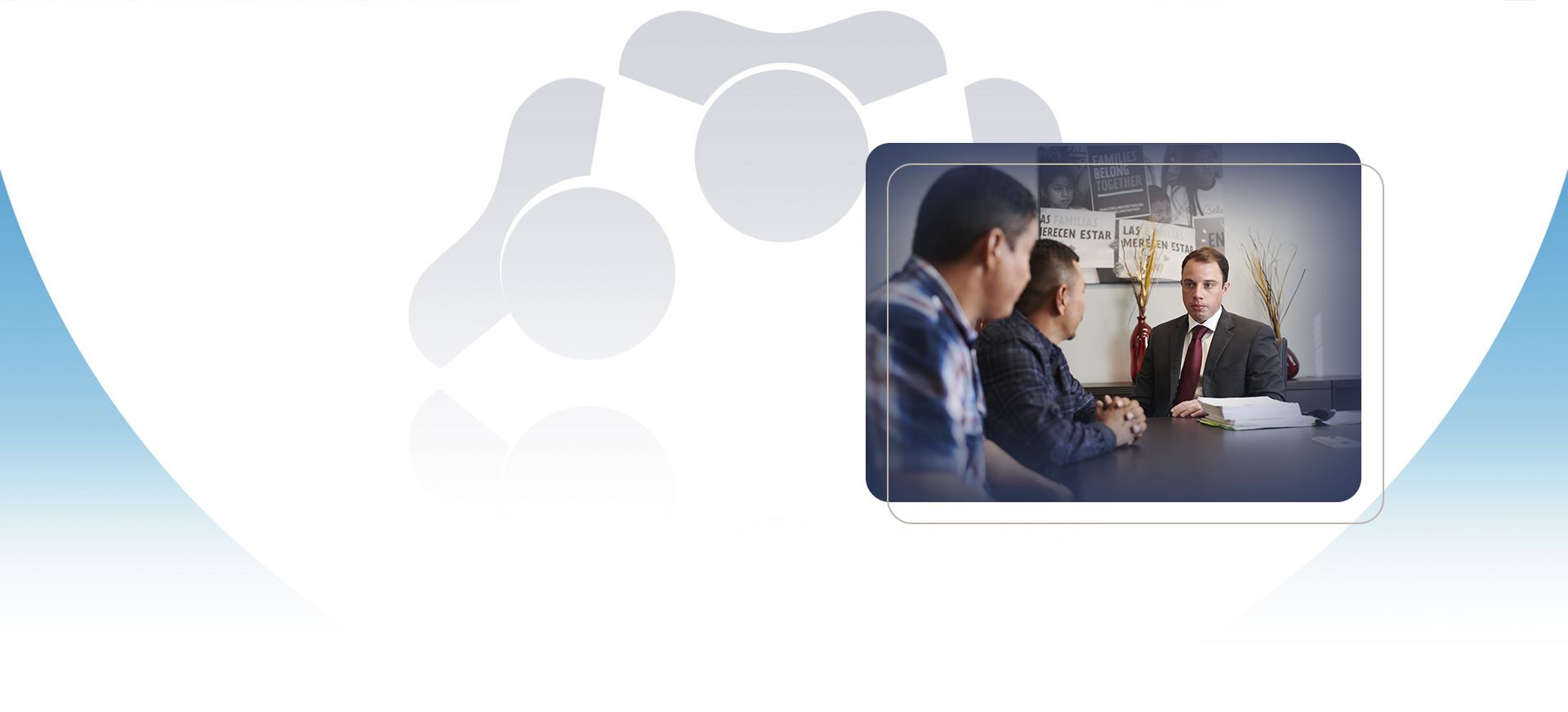 Whatever Your Immigration Legal Needs May Be, We Are With You
H-1B Attorneys
Full service immigration law firm with offices in Fairfax, VA, Silver Spring, MD, and Newark, NJ
H-1B classification permits foreign nationals to be temporarily employed in a "specialty" occupation that requires at least a Bachelor's Degree, or higher, in a specific field (such as computer science, engineering, biology, finance, business management, marketing, etc.) In other words, the position offered must be "professional" in nature (i.e., A.I. computer scientist, mechanical engineer, medical research scientist, financial investment banker, operations manager, market analysts, etc.); and non-professional, administrative positions (such as executive assistants or sales representatives) are not H-1B qualifying positions.
There is an annual cap of 65,000 visas per year, with an addition 20,000 for applicants with a Master's degree or higher from a qualifying U.S. college or university. This limitation is often referred to as the H-1B CAP or U.S. Master's CAP respectively.
For approximately 10 days in early March of each year, the U.S. Citizenship and Immigration Services (USCIS) opens an H-1B registration period to enter foreign nationals for the H-1B CAP lottery

. The sponsoring employer must have created a USCIS account as an "H-1B Registrant". Here is the link to create a USCIS account:

https://myaccount.uscis.gov/users/sign_up

Those foreign nationals who are eligible for U

.S. Master's CAP will first be entered into the U.S. Master's CAP lottery for 20,000 spots reserved for those with a qualifying U.S. Master's degree. For those who do not make the 1st round, s/he will be entered into the 2nd round of general H-1B CAP lottery for the remaining 65,000 spots.
On or about April 1st, the registrations that are selected will be notified through the employers' USCIS accounts.

Those selected have 90 days to prepare and submit the full H

-1B petitions including all evidentiary documents to USCIS for adjudication.
If you need assistance with the H-1B CAP registration process, please set up a consultation with Heidi Son, Head of Business Immigration.
Once approved, maximum stay in H-1B status is six (6) years. Additional extensions are allowed if a Labor Certification/PERM application (commonly referred to as the employment-based "green card" process) is submitted at least 365 days prior to the end of the 6-year period or an I-140 petition has been approved.
Additional Considerations for H-1B Status:
Employee must have a Bachelor's degree, or the equivalent in professional experience, in the specific field that is related to the H-1B position.
The employer for an H-1B petition must obtain a Labor Condition Application (LCA) from the U.S. Department of Labor (DOL) before filing the H-1B petition with the USCIS, confirming a wage range that is at least the minimum for that occupation in Metropolitan Statistical Area (MSA) of the work location. You can check your occupation's minimum prevailing wage levels for the SMA of your work location here:

https://www.flcdatacenter.com/

A foreign national who has previously received an H-1B visa abroad, or been granted H-1B status within the U.S., is generally exempt from the numerical H-1B CAP limitations. This means that once selected in the H-1B CAP lottery, s/he most likely will not need to go through the registration process again.
An employee who is presently employed in H-1B status may utilize the portability provisions of the American Competitiveness in the Twenty-First Century Act (AC21) to transfer his/her H-1B status to a different employer, as long as the new employer is willing to file a Change of Employer petition.
The spouse and minor children of an H-1B employee are authorized to live in the U.S. in H-4 status, and to study, but are not permitted to work, except in very limited circumstances.
How We Can Help You
Murray Osorio PLLC's Business Immigration Team is well experienced in assisting with H-1B CAP registration process and in preparing H-1B petitions encompassing a wide variety of industries and occupations. We have a proven track record in assisting with the more "difficult" H-1B cases – i.e., positions related to marketing or business development as well as foreign nationals whose degrees may not seem obviously related to the position. Our attorneys are available to consult with both employers and employees to discuss their options and obligations. Please reach out to us at 800-929-7142