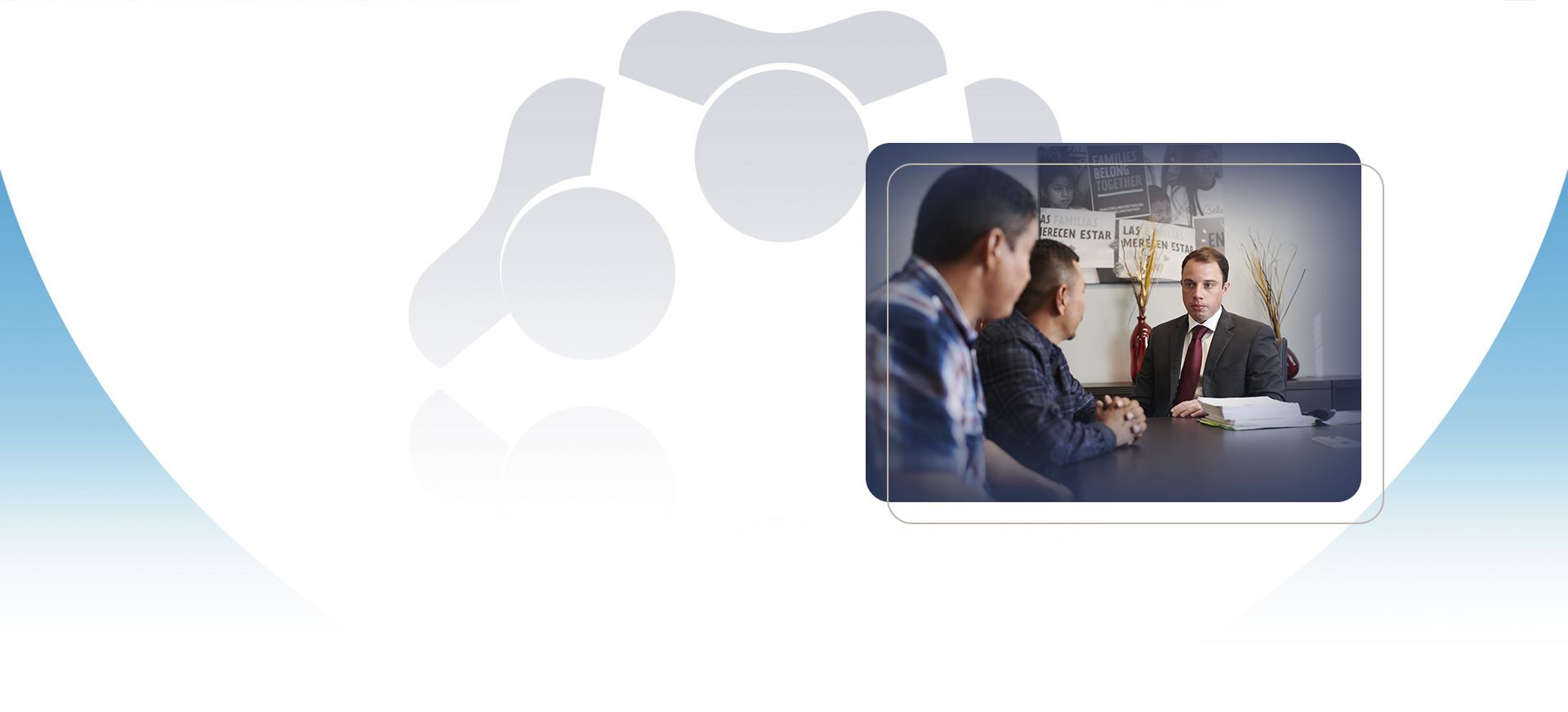 Fairfax Adjustment of Status Attorney
Understanding the Adjustment of Status Process
The United States has a complex immigration system that can be difficult for many people to navigate. If you are a foreign national who has a family member that is a U.S. citizen or permanent resident, you may be able to obtain a green card through an adjustment of status. Our team at Murray Osorio PLLC can help you navigate the process and potentially obtain permanent residency.
What is an Adjustment of Status?
The adjustment of status is a vital process for foreign nationals aspiring to obtain lawful permanent residency in the United States. Our Fairfax immigration lawyers provide an in-depth exploration of the adjustment of status, including eligibility requirements and the step-by-step journey towards achieving this significant immigration milestone.
Understanding the Adjustment of Status
The adjustment of status allows certain individuals already present in the United States to apply for lawful permanent residency without leaving the country. It opens doors to acquiring a Green Card and enjoying the privileges and benefits associated with permanent residency.
Eligibility for Adjustment of Status
To qualify for adjustment of status, individuals must meet specific criteria, including but not limited to:
Having a qualifying immigrant petition filed on their behalf (e.g., family, employment, or refugee/asylee-based petitions).
Maintaining lawful nonimmigrant status or meeting specific exceptions.
Complying with admission and eligibility requirements, such as passing medical examinations and demonstrating good moral character.
The Adjustment of Status Process
The adjustment of status encompasses essential steps, including:
Filing Form I-485: This application registers permanent residence or adjusts status and necessitates comprehensive personal information, supporting documents, and applicable fees.
Biometrics Appointment: Applicants must attend an appointment to provide fingerprints, photographs, and signature verification.
USCIS Interview: In certain cases, applicants will undergo an interview with a USCIS officer to review their application, validate information, and assess eligibility.
Decision and Green Card Issuance: After a successful interview, eligible applicants receive a decision on their adjustment of status application. If approved, they receive a Green Card, granting lawful permanent residency and associated rights.
Common Challenges and Considerations
While the adjustment of status process may be straightforward for some, challenges and unique circumstances can arise. These may include navigating complex immigration issues, overcoming inadmissibility grounds, or addressing potential processing delays. Seeking guidance from an experienced immigration attorney helps ensure a smooth adjustment process.
Maintaining Legal Status and Beyond
Once status is adjusted, understanding the responsibilities of permanent residency is crucial, including compliance with immigration laws, fulfilling residency requirements, and considering future U.S. citizenship possibilities.
Contact our Fairfax Adjustment of Status Lawyer
The adjustment of status presents a valuable opportunity for eligible foreign nationals to secure lawful permanent residency in the United States. By understanding the requirements, following the procedural steps, and seeking professional guidance when necessary, individuals can successfully navigate this process. Remember, every case is unique, so consulting with an experienced immigration attorney is essential to address specific circumstances and ensure the best possible outcome on the path to obtaining permanent residency.
---
Our Fairfax adjustment of status attorney can help you understand the process and help you navigate it. Our team at Murray Osorio PLLC has years of experience helping people just like you and can help you understand your options. Call (800) 929-7142 or contact us online.
---