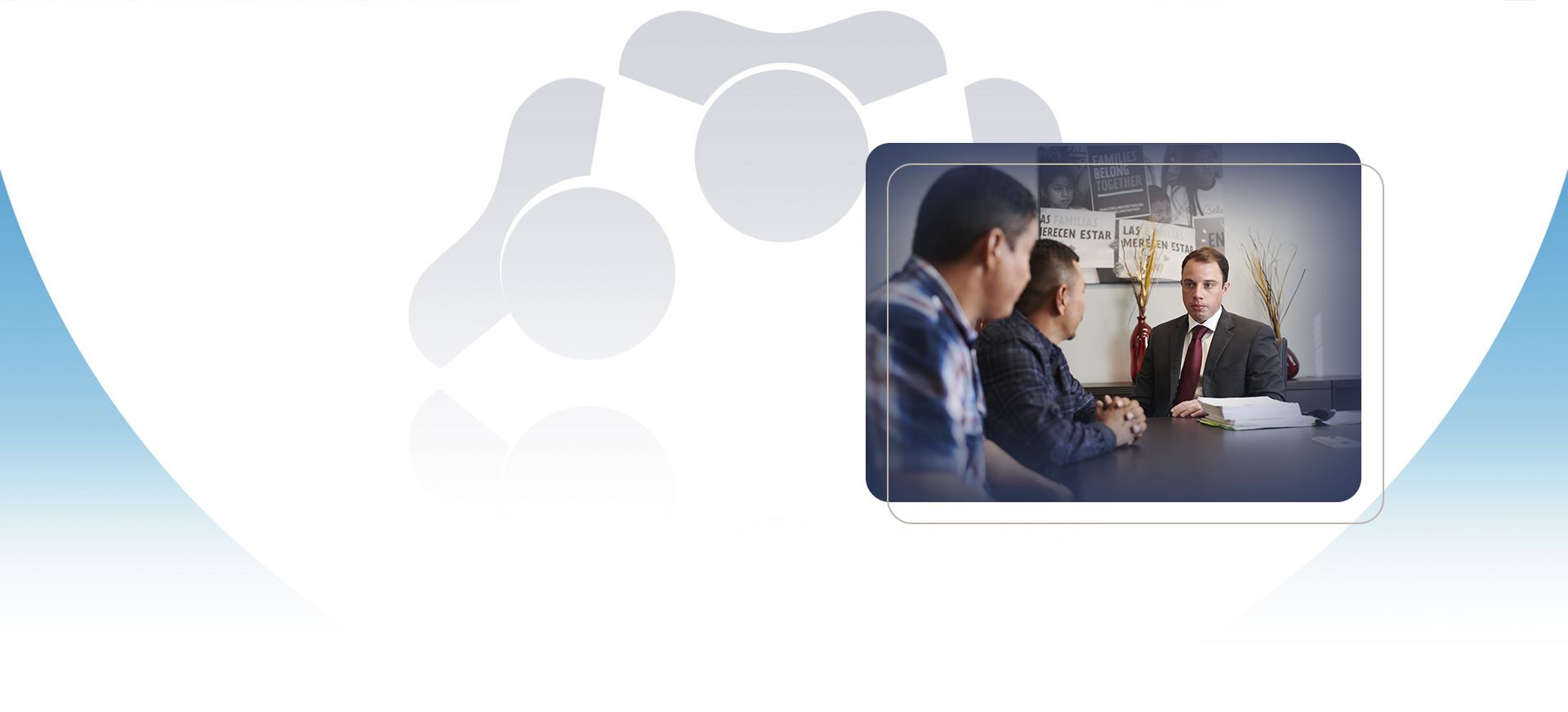 Deportation Defense Lawyers in Fairfax
Protecting You & Your Loved Ones From Removal Proceedings in Virginia
The prospect of being deported or removed from the country is perhaps the most frightening thought for an immigrant. We at Murray Osorio PLLC have maintained a special focus on defending immigrants facing this nightmare.
Whether your visa has lapsed or you were arrested for a criminal offense, our deportation defense attorneys in Fairfax are committed to fight for your right to remain in the United States.
---
Call our Fairfax deportation attorneys at (703) 952-3275 today to schedule an appointment as quickly as possible.
---
What is Deportation?
Deportation is the legal process by which a government orders the removal of a foreign national or immigrant from its territory and returns them to their home country or another country where they have legal residence or citizenship. Deportation can occur for various reasons, including violations of immigration laws, criminal convictions, or other circumstances that make a person ineligible to remain in the country.
What Happens During the Deportation Process?
The deportation process, also known as removal proceedings in the United States, can be complex and involves several stages. Removal proceedings typically begin when an immigration enforcement agency, such as U.S. Immigration and Customs Enforcement (ICE), initiates a case against an individual.
Notice to Appear
Deportation and removal proceedings in Immigration Court begin with the issuance of a charging document known as a Notice to Appear (or "NTA"). Typically, this document states the "allegations" or basis for the charge of deportability/removability. This may be simply "unlawful presence" or it could be a specific act (such as a criminal conviction) that constitutes the basis for removal. Each individual case is different and it's critical to consult with an experienced and knowledgeable immigration attorney to have your case and options carefully evaluated.
Usually, the NTA does not specify a date and time for the removal case. Later, a Notice of Hearing is mailed to the immigrant, or "Respondent," specifying the date and time for the first court appearance known as the "Master Calendar Hearing."
Master Calendar Hearing
The master calendar hearing includes the initial hearing in Immigration Court as well as later hearings regarding scheduling, deadlines, and other non-substantive issues. The Immigration Judge is responsible at this stage for ensuring that the Respondent understands the nature of the proceedings and the allegations. If the Respondent has not retained counsel at this point, the Immigration Judge may continue the case to allow the Respondent time to retain counsel. At the master calendar hearing, the Respondent usually pleads to the allegations and/or elects one or more forms of relief.
Individual Merits Hearing
This is the proceeding, similar to a trial, where the Immigration Judge considers the merits of an individual immigrant's case including any substantive legal issues and applications for relief from removal. This may involve legal arguments by either party on substantive motions or rulings on legal issues. Also, similar to a trial, it is an opportunity for the immigration attorney to present testimony by the respondent and other witnesses. Finally, in most cases, the Immigration Judge issues the final decision during an individual merits hearing.
---
If you've received a "Notice to Appear" in the mail or other document suggesting removal proceedings have begun against you, it's urgent that you contact a Fairfax deportation defense attorney as soon as possible. You must begin mounting a defense as soon as possible to prevent your removal from this country!
---

always offered our organization with the utmost professionalism

"The team… has always offered our organization with the utmost professionalism.  They continually give us updates and recaps of ongoing cases and we greatly appreciate the attentiveness they provide to our company."

Has often gone the extra mile

"I truly enjoy working with Heidi and value the counsel the firm has to offer. Heidi has always been quick to respond to my (endless) questions and requests and take the time to help me understand and navigate the vagaries of immigration law. She has often gone the extra mile for us, at a cost to the firm, and I appreciate that. In my book, the team is certainly the immigration law firm of choice and I honestly can't think of any way to improve your services."

recently attended an HR Seminar

"I recently attended an HR Seminar conducted by Ms. Heidi Son, Esq. which provided guidelines for HR representatives on Sponsoring Foreign Workers.  It was a comfortably casual yet very informative session."

They are trustworthy and hardworking lawyers.

"They are trustworthy and hardworking lawyers."

I recommend them 1000%

"I recommend them 1000%"
Relief From Removal Proceedings
Even in cases where the allegations are true and the basis for removal is unquestionable, an immigrant still may have real options to avoid deportation. Various forms of "relief from removal" allow some immigrants to be exempted from removal or deportation where they fit within certain categories.
These forms of relief from removal include:
Adjustment of Status
Adjustment of status is a form of discretionary relief which permits an immigrant to change their status to lawful permanent resident (i.e. "green card" holder) while remaining in the United States, even during removal or deportation proceedings. There are multiple statutory provisions providing for adjustment of status, each with its own requirements.
Asylum
Asylum is a form of protection granted to individuals who have a well-founded fear of persecution in their home country based on their race, religion, nationality, political opinion, or membership in a particular social group. To be eligible for asylum, an individual must apply for asylum within a certain time frame after arriving in the country and must demonstrate a credible fear of persecution.
Withholding of Removal
Withholding of removal is a form of relief that prevents an individual from being removed to a country where they would face a threat to their life or freedom. Unlike asylum, withholding of removal does not provide a path to lawful permanent residence, but it offers protection from deportation to a dangerous country.
Cancellation of Removal
Cancellation of removal is a relief option available to certain individuals who are in removal proceedings. In the United States, for example, there are two categories of cancellation: one for lawful permanent residents and another for non-lawful permanent residents. Eligibility criteria differ for each category, but in general, individuals must show substantial ties to the U.S., good moral character, and exceptional and extremely unusual hardship to qualifying relatives if removed.

Temporary Protected Status (TPS)
TPS is a form of relief provided to individuals from countries facing temporary conditions, such as armed conflict, natural disasters, or other extraordinary circumstances. TPS allows individuals to live and work in the country for a specified period without the threat of deportation.
U Visas and T Visas
U visas are available to victims of certain crimes who have suffered mental or physical abuse and are willing to assist law enforcement in the investigation or prosecution of the crime. T visas are for victims of human trafficking. Both U and T visas provide a path to lawful permanent residence.
Deferred Action
Deferred action is a discretionary decision by immigration authorities to temporarily defer deportation of an individual. It does not grant legal status but provides relief from removal for a specific period. Deferred action can be granted for humanitarian reasons, such as medical treatment or other compelling circumstances.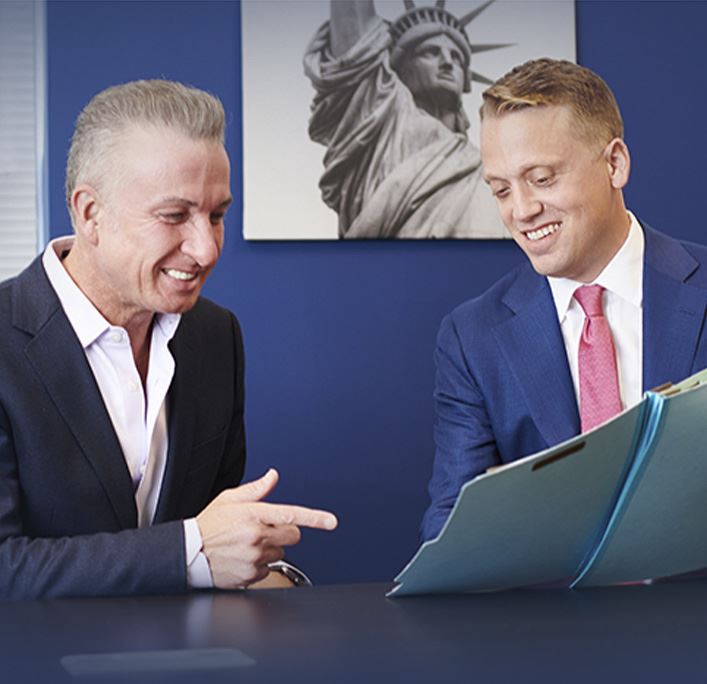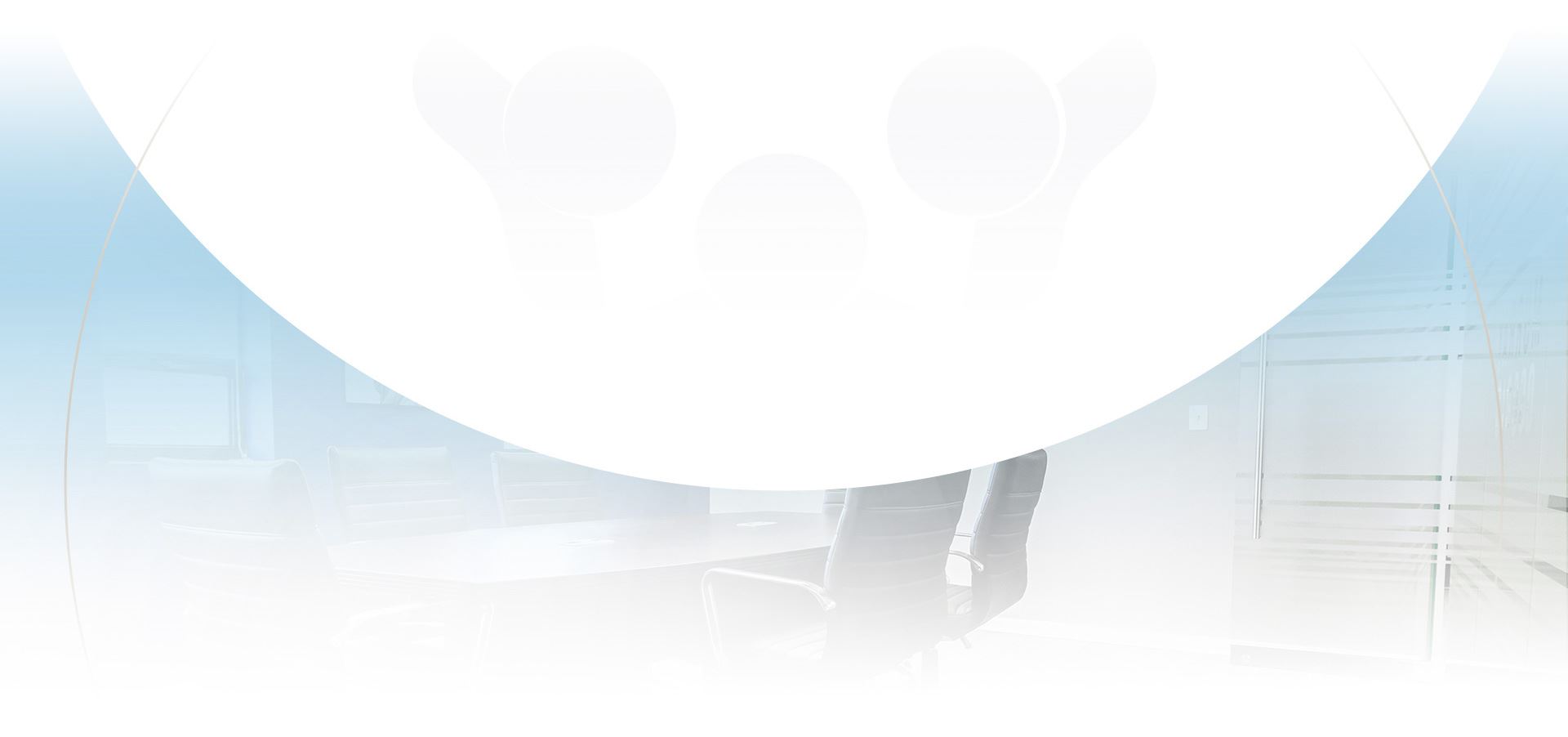 We Strive to Develop a Special Connection With Our Clients
We are a full service immigration firm with experience in all types of cases.

You will receive an honest and detailed assessment from us about your case.

We advocate for you and take the time to truly understand your needs.

You will be matched with the team who is best suited for your individual case.
Request a Consultation
Contact Us Today